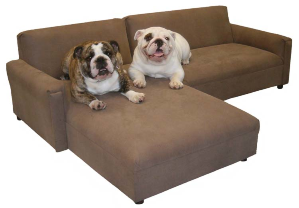 We understand that your furniture may be one of the biggest investments in your home. With that in mind, you can count on First Class expertise to get the job done right. Our trained technicians demonstrate furniture cleaning know-how with the same highly-effective hot-water extraction cleaning method we've been using on carpet for years.
It all begins with an on-site analysis of your furniture we use our specially formulated furniture cleaning agents and safely clean your furniture. Our experts ensure that everything is done right—without damaging the fabric. The results speak for themselves: You'll be rid of the dirt, dust and other pollutants that collect in the cracks and crevices of your upholstered furniture. And you can take comfort in the fact that better care extends the life of your investment.
When you buy new furniture, it usually will have a fabric protector at the time of purchase. This protector is meant to extend the pieces life by protecting against stains and normal wear—but this protector wears off over time. By having the protector reapplied, you help maintain the beauty, color, and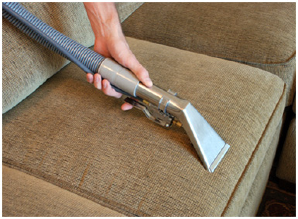 vibrancy of your furniture.
We recommend the addition of new upholstery protector after each upholstery cleaning. An upholstery protector will not make your fabric immune from stains and spills, but it should provide time to clean up a spill before a stain sets. When discussing cleaning options with our representatives, ask about Scotch Guard to prolong the life of your favorite furniture pieces.
Unpleasant odors can ruin a piece of furniture. These odors—whether caused by urine, feces, vomit, sour milk, can be treated with our Pet Odor Eliminator. Our powerful deodorizer relies on enzymes that digest the organic matter that's contributing to the odor, returning your furniture to a fresh state.