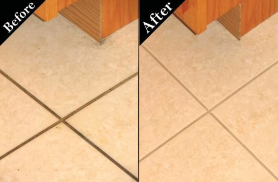 Used on ceramic tile, we offer a great grout maintenance service. We clean and restore the tile and grout. Grout sealing is also available at a low rate, just ask for the Tile & Grout Combo (this includes cleaning and sealing the grout). If you have questions about what kind of tile you may have, give us a call today to set up a free estimate or any questions you may have.
Due to its durability and aesthetic charm, tile flooring is a common option for kitchens and bathrooms. While new tile flooring looks great, over time, the grout lines between tiles become dirty by absorbing water and liquid detergents from mopping. In fact, regular mopping can make grout lines look worse over time. This occurs becomes the mop water used to clean a floor will seep into grout lines and stay there. Without professional cleaning, your grout lines will continue to accumulate dirt and grime, discoloring the look of your entire tiled floor.
Homeowners often struggle to remove the dirt from their discolored grout lines. That's why First Class offers professional tile and grout cleaning. Our trained technicians use powerful extraction equipment to do what ordinary mopping cannot. First Class uses advanced cleaning equipment that utilizes heat, cleaning solutions, pressurized water, and vacuums to loosen and remove embedded dirt.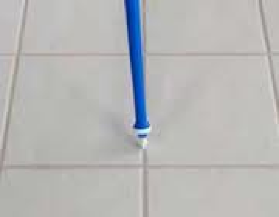 Spongy and porous, grout naturally absorbs soil, oils, grease, and mopping cleaners, which leads to discoloration. To prevent grout discoloration and avoid the consistent need for professional cleaning, have your grout sealed. Grout sealant is transparent, meaning not only will it protect your grout lines, but it won't affect the coloring, so your grout will continue to look great while being protected. Once grout sealant is applied, you'll have a better time maintaining your grout lines in between cleanings.